Meriv çawa Trailerek Ewlehî Dikişîne
10 Serişteyên Vekêşana Trailer-Sense
Ka em bi pratîkên birêkûpêk kişandina trailer dest pê bikin.
1. Amûrên rast hilbijêrin
Hebûna amûrê rast ji bo kar di kişandinê de herî girîng e.Pêdivî ye ku kapasîteya giraniya wesayit û alavên we bes be ku hûn barkirina trailer û barkêşiya we bigirin.
Mezinahiya lêdana we û hêmanên din jî ji bo dabînkirina pêvekek ewle girîng e.
2. Bi rastkirina trailera xwe bihejînin
Berî kişandinê, pê ewle bin ku we prosedurên rast ji bo girêdana trailera xwe şopandiye.Hemî pêwendiyan, tevî hevgirêdan û têlan, du caran kontrol bikin, û pê ewle bin ku zincîrên ewlehiya we di binê zimanê trailer de derbas bûne û bi ewlehî ve girêdayî ne.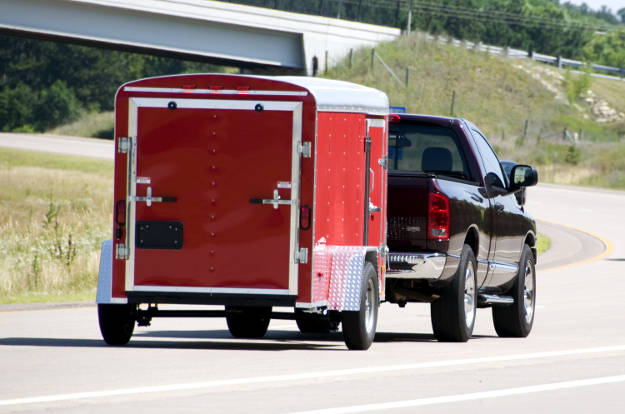 3. Destûrê bide gelek dûrbûna rawestanê
Pêdivî ye ku hûn dema ku tîrêjek dikişînin dûrahiya jêrîn zêde bikin.Ev tê wateya zêdekirina cîhê di navbera we û wesayîta li pêş we de.Rawestandina bi trailerê ji ya ku bi wesayita we tenê re dike demek dirêjtir digire.
Di heman demê de, ew ê ji bo dirêjkirina jiyana wesayîta we bibe alîkar ku hûn ji lezbûn, şikestin û manevrayê ji nişka ve dûr bixin.
4. Pêşbîniya pirsgirêkên li pêş
Sedema sereke ya qezayan hem di kişandinê de hem jî di rewşên normal ajotinê de xeletiya ajokar e.Hin sedemên sereke yên ku mirov dikevin qezayê ev e ku ew guh nadin wan, bi lez ajotinê dikin, dûvikê kesê li pêş xwe dikin û hwd.
Ji ber ku lezkirin, rawestin, guheztina rê û zivirîna bi trailerê dirêjtir digire, riya li pêş ji ya ku hûn normal dikin dûrtir bişopînin.Hûn dikarin gelek pirsgirêkan bibînin ku ji dûr ve pêşve diçin.
Rêya trafîkê bişopînin û heke hewce be amade bin ku bertek nîşan bidin.
5. Hişyariya tîrêjê ya trailer
Bayên xav, kamyonên mezin, pileyên daketinê û leza bilind hemî dikarin bibin sedema hejandina trailer.Ger hûn hay nebin, trailera we dikare dest pê bike wekî pendek li pişt we bi paş û paş ve bizivire.Awayê çêtirîn ku meriv vê pirsgirêkê çareser bike bi celebek amûrek stabilîzasyona hitchê ye.
Ger hûn hejandina trailerê biceribînin, hûn dikarin lingê xwe jî ji gazê derxînin û bi destan frenên trailerê bi kontrolkerek frenê bicîh bikin.Bişkojkê carekê bikirtînin û divê trailera we bi wesayîta weya kişandinê re were hev.
6. Dema ku riyan diguherînin bêtir baldar bin
Guhertina riyên li ser otobanê dijwariyek e, tewra gava ku hûn nekêşin.Bi trailerê re, deqên weyên kor zêde dibin, û hûn nikanin bi lez bilezînin.Dema ku rê bi trailerê diguhezînin, pê ewle bin ku cîhê we pir heye û hêdî hêdî ji rêyek ber bi ya din ve biçin.
Her weha hûn dikarin neynikên tîrêjê saz bikin da ku dîtina xwe zêde bikin.
7. Di dema derbasbûnê de sebir bike
Dema ku kêşan dikişîne, dema ku wesayitek din derbas dibe an jî di nav wesayitekê re derbas dibe, divê hûn bêtir dûr û wext bidin.Derbasbûna li ser rêyek du hêl hema hema qet nabe.Piştrast bikin ku we gelek cîhê we heye ku hûn wesayîta xwe bi ewlehî bi lezûbez bi rêkûpêk veguhezînin.
Dema ku ajotvanek din ji we re derbas dibe, bi sebir bin û aram bimînin, her çend ew xêra xwe venegerînin.
Nermkirin!Hûn ê zû bigihîjin cihê xwe!
8. Gava ku gengaz be hêdî hêdî raweste
Kişandina trailerê ji frenên we re xebatek zêde hewce dike.Hûn dikarin ji bo dirêjkirina jiyana frenên wesayit û trailerê bi qasê ku mimkun be di nav rawestan de hêsan bikin, bibin alîkar.Rawestanan pêşbîn bikin û ji normal zûtir dest bi firnê bikin.
Di heman demê de girîng e ku hûn frenên trailer-a xwe bi rêkûpêk verast bikin û kontrolkera frena we jî kalibrated bikin.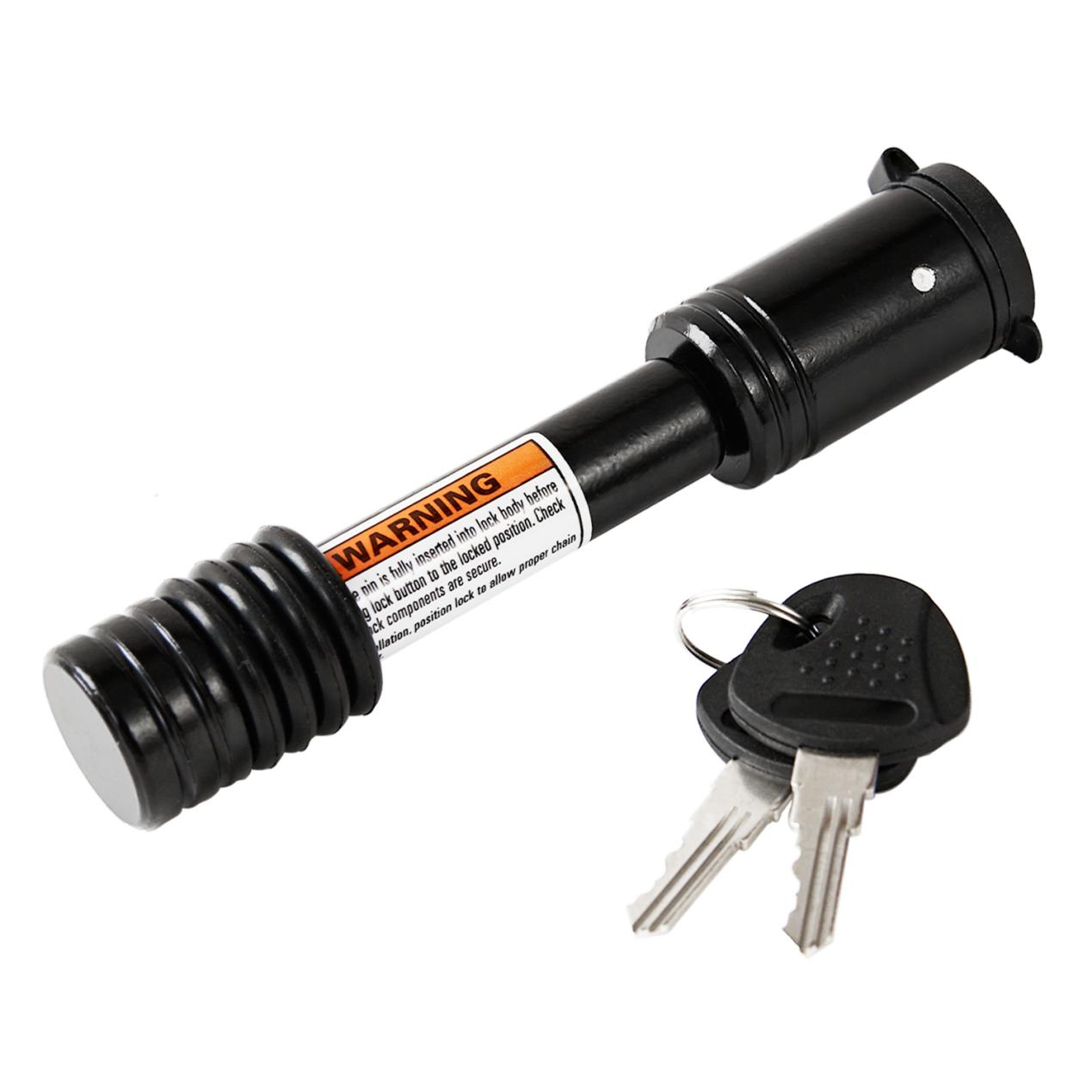 9. Heger rê tunebe ajotina xwe neke
Bi trailer re asan e ku meriv tê de asê bibe an were asteng kirin.Mînakî, dibe ku hûn têra xwe hêsan bikişînin nav parkek piçûk, lê ji bo ku hûn derkevin, hûn ê neçar bimînin ku manevrayek paşvekêşanê ya tevlihev pêk bînin.
Piştrast bikin ku hûn li ku derê dikişin hundurê wê derê pir cîh heye ku hûn veguherînek bêkêmasî bikin.Hilbijartina cîhek parkkirinê ya ku dûrtir e dibe ku bijareya çêtirîn be.
10. Sazkirina kêşana xwe ewle bihêlin
Diziya trailer pirsgirêkek cidî ye û her gav neçaverê ye.Dema ku hûn ne dûr in, trailerek ku bi serê xwe bê çavdêrî maye an hetta bi hev ve girêdayî ye dikare bi hêsanî were veqetandin û dizîn.
Ji bo ku kêşeya trailera xwe ewle bihêle, kilîtek lêdanê bikar bînin da ku hevalbendê we li hember diziyê parastî bimîne.
---
Dema şandinê: Jan-07-2022